About us
east vision systems is a web development company with offices in Iasi - Romania and New York - United States. Started out as leaders in the Online Video Industry, we have since branched out into more complex areas. We now develop and architect challenging web platforms for various domains such as: Big Data, RTB and Online Advertising, Real-Time Analytics, Casting Industry, Energy Savings Industry, Medical Fields, Real Estate Industry and many more.
What sets us apart
Building production software is much like building a house. If you wish for something simple with 4 walls, a roof, a window and a door through which you will only go out 2-3 times a week, pretty much anyone with extremely basic skills and work ethics will do.
However, if you want a home with 2 levels, enough light inside each room, a fireplace to feel secure, a project that is complying with all legal standards, best thermic system, alternate energy sources, etc., a one-size-fits-them-all approach won't cut it. For instance, maybe you need an architecture that can sustain 100,000 hits per second. On average. Not just on peaks. You need us to be the technical department who can implement your idea. Together we will build the most welcoming home for your business!
Sebi Petreanu
Founder and CEO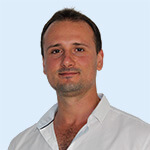 Sebi Petreanu is the founder and business development leader at east vision systems. He has many years of technology industry experience with large teams of engineers, developing industry-leading products. His background includes Maven Networks and Yahoo! where he managed successful delivery of Internet video and advertising projects for customers such as Gannett, Financial Times, Fox News, HBO, CNN, Canadian Broadcasting Corporation, non-profit organizations, and others.
Ionela Postolache
Chief Operations Officer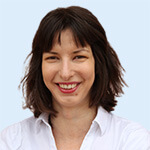 Ionela's innovative thinking and passion has given life to many technology ideas and products. She also has project and team manager experience, being one of the most proficient persons in this company. She drives strategic initiatives for east vision systems.